A family in North Carolina, USA, decided to take in a stray cat they had spotted on their front doorstep. The family made up a secure spot for the kitty and her kids because she was pregnant and went into labor shortly after being admitted to the house.
One of the kittens was born with issues in the rear of its spine and resembling a Manx cat, which means it was born without a tail at all. The family had already found adoptive homes for the other kittens, who were all healthy, but the tiny one without a tail required extra attention to enhance his quality of life.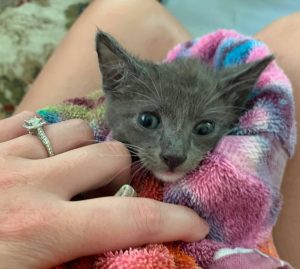 After the kittens were weaned, the family contacted Sparkle Cat Rescue , asking for their help with the little feline.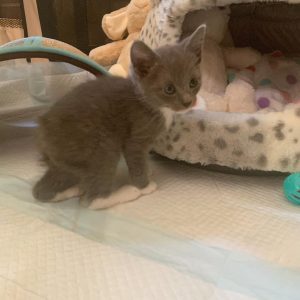 Co-founder of the refuge Stephanie Grantham said:
Strengthening the hind legs is crucial to the development of Manx kittens since their deformed vertebrae often result in rear end issues.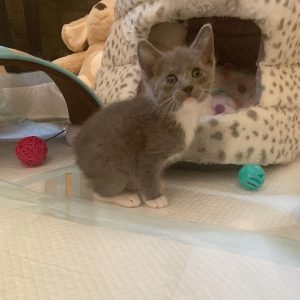 Upon arrival at the shelter, the kitten named Thumper began to receive the care he needed to try to achieve normal development. Thumper receives several hot baths, proper medical treatment to help him heal and prevent a myriad of infections, as well as exercise therapy.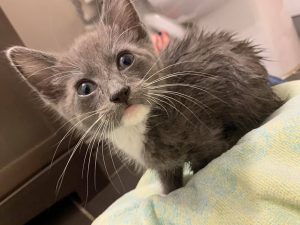 The practice helped the cat without a tail learn a really odd trick—it learnt to jump like a rabbit with its hind legs extended.
As Stephanie said:
He didn't want to utilize his rear legs, so in order to force him to, I made him leap in and out of a little box.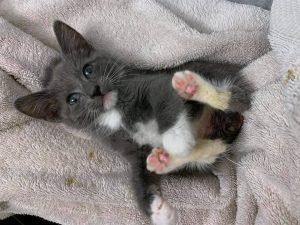 Little Thumper is constantly happy, a great climber, and loves to leap around the room chasing objects despite everything. He is a good-natured cat who has no idea that he is having a problem; all he wants is to cuddle up on his human friend's lap and be petted.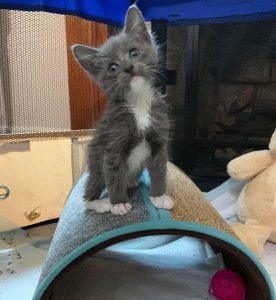 Every time he is petted he turns on his purr engine and hugs the face no matter who it is, he adores everyone he meets. Simply put, Thumper is just a snuggly baby who just needs a chance to find a home.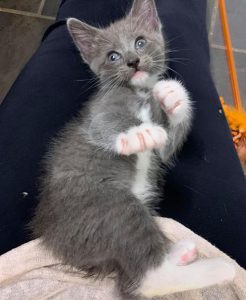 Fortunately, a good-hearted family found little Thumper's story on social media and fell head over heels for the kitty. The family has two pet Manx cats, so they knew exactly what the sweet feline needed to continue a normal life.
So the family decided to submit an adoption application, as they wanted to keep little Thumper and give him the life he deserves.
Stephanie added:
"Your request brought tears to my eyes, the amount of time and love you have put into your pets is unbelievable, I knew Thumper was the perfect fit."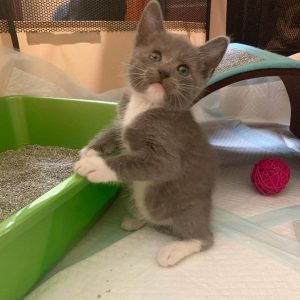 At the age of eight weeks, Thumper is already living life to the fullest, playing nonstop, kneading dough with his paws, and purring while giving everyone a hug.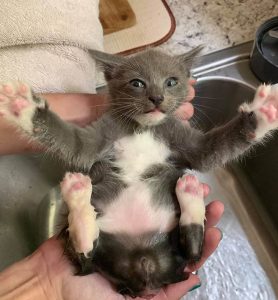 Little Thumper has finally arrived at his new home where he will surely have lots of love and lots of feline friends to play with.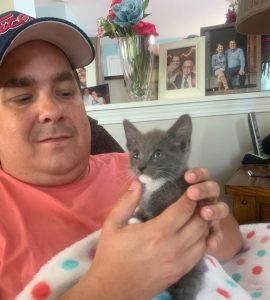 CRedits: dailycats.us